EXACTA RESTAURANT
Although all of our apartments have fully equipped kitchenettes, we know that sometimes you just don't want to cook. Located on the Ground Floor of the hotel, Exacta Restaurant & Bar provides the perfect setting for a wholesome breakfast to start the day off full of energy.
We provide complimentary WiFi in the restaurant to catch up with your emails or keep in touch on social media or checkout the latest current affairs and sports news.
We also offer Room Service from our dinner a la carte menu in the evenings for those who just want to relax in their own apartments.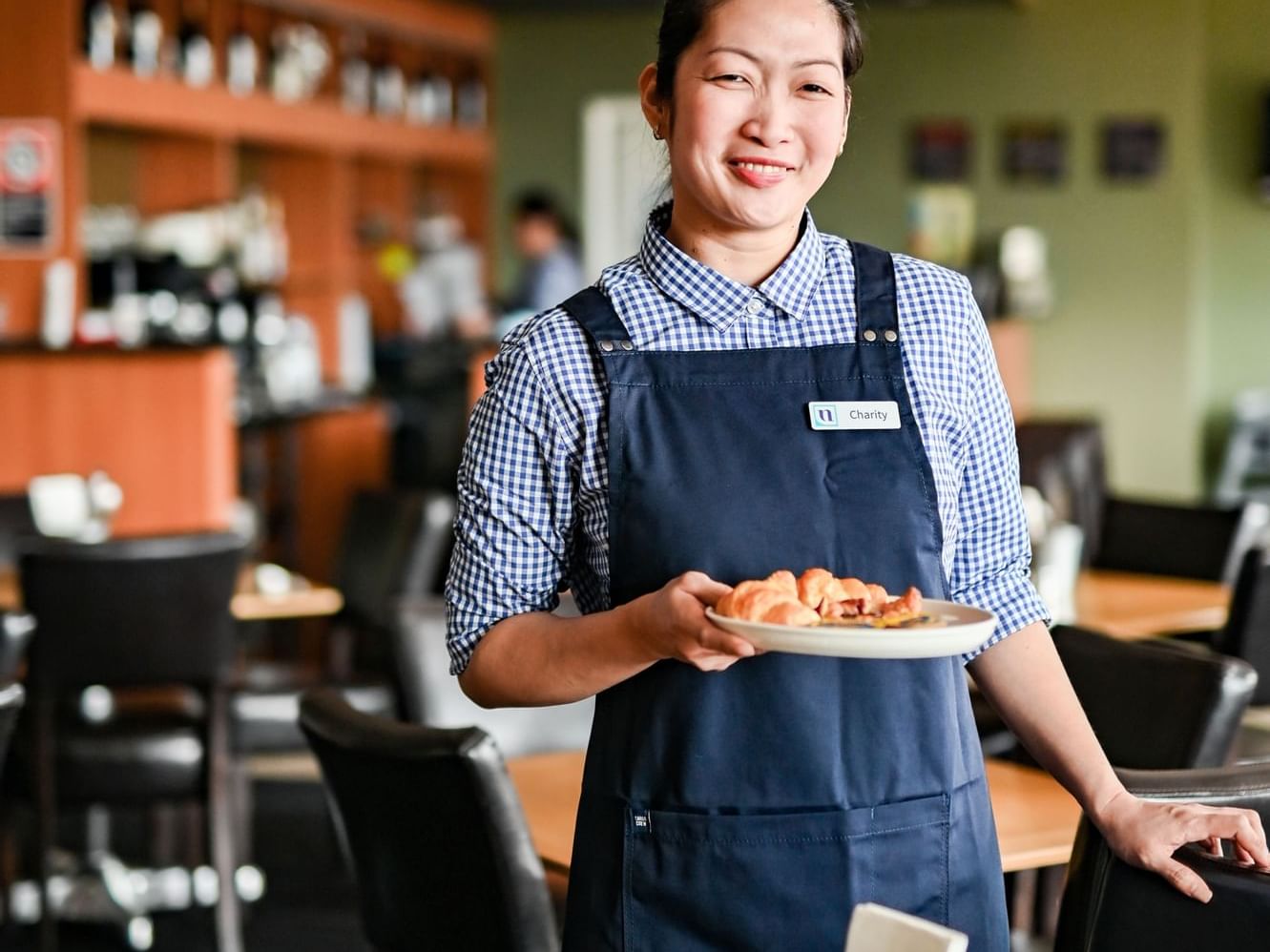 Exacta Restaurant and Bar is open 7 days a week for breakfast and 5 days a week for dinner with an a la carte menu and daily specials.
Open for breakfast Monday to Friday: 6:00am – 9:30am
Saturday and Sunday and Public Holidays: 7:00am – 10:00am
Dinner Monday to Friday: 5:30pm – 9:00pm
Read more