Restaurants in Docklands, Melbourne
Explore Local Dining
Docklands is home to some of the best dining outlets, and close to Nesuto Docklands, catering to all tastes and budgets. Here are our top picks nearby: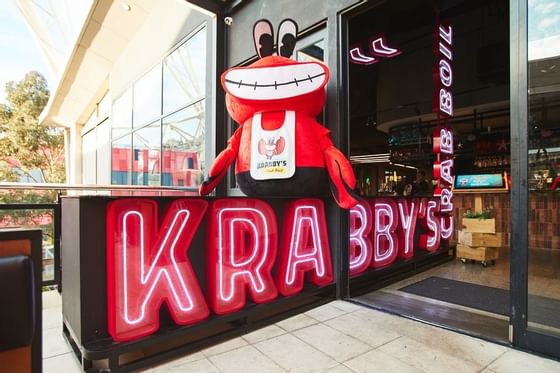 KRABBY'S CRAB BOIL
Seafood is their passion, freshness is our mission, and quality is their commitment.
Get the memorable seafood experience of your life with family and friends! Fresh from the sea to your table. You place the order, they do the rest!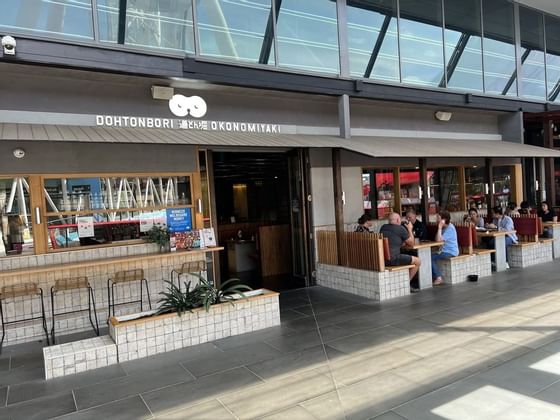 Dohtonbori
"Tasty-Healthy" is the focus of OKONOMIYAKI's flavourful appeal and we use only domestically produced vegetables.
Come and try tasty and healthy at Dohtonbori Docklands today!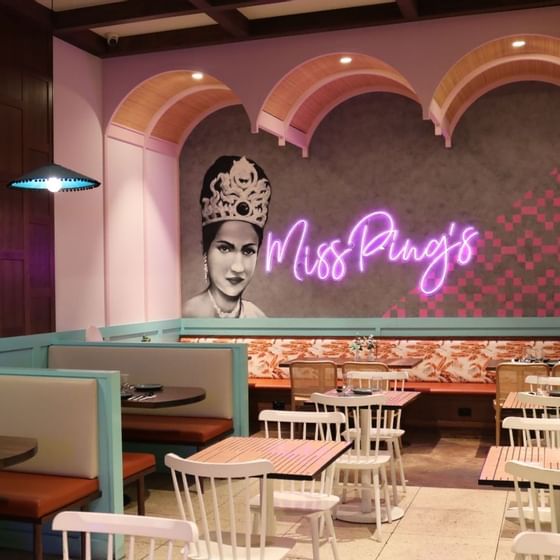 Miss Ping's
Home of authentic Thai cuisine, cooking up dishes from different districts of Thailand, from street food classics to regional specialties. Colourful cocktails aplenty and delectable desserts, come to Miss Ping's humble abode at The District Docklands for an unforgettable Thai experience.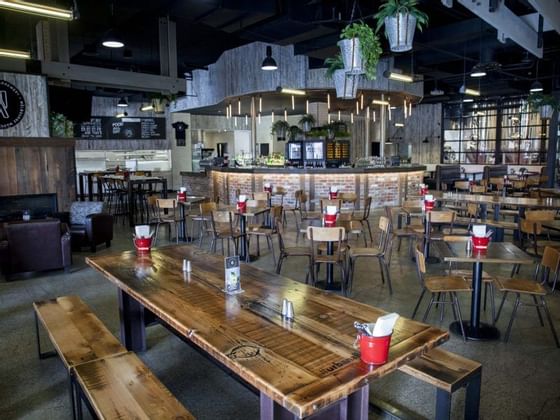 MELBOURNE MADE. LOCALLY OWNED. FIERCELY INDEPENDENT.
Urban Alley is home to craft beer with the brewery only separated by windows to the 25 hectolitre brewhouse, the beers couldn't be any fresher. Join them for happy hour, a bite or a cheeky pint and watch the magic happen. Their menu features modern interpretations of traditional pub classics, teamed with our signature Urban Alley beers and our ever evolving Alley Series, as well as spirits, cocktails, cider and wines.
Read More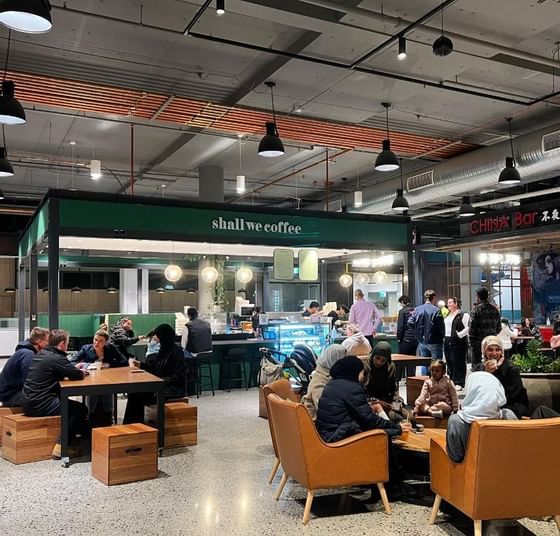 Daybreak Café - Shall we Coffee
Shall we Coffee has just opened a new cafe right next to China Bar in Market Lane underneath Nesuto Docklands. Open 7am to 4pm weekdays and 7.30am to 4.00pm Saturdays and Sundays service breakfast, brunch and lunch.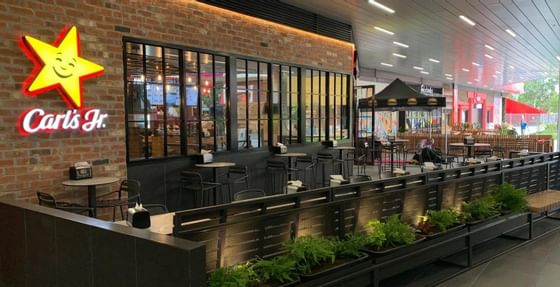 CARLS JR
We are big, we are juicy, we are hearty!
Born in California over 75 years ago, Carl Karcher had a hot dog cart and a dream. The hot dog cart became Carl's Jr.®. It has become one of the premier burger brands in the world, with over 3,800 restaurants in over 42 countries.
GOLD LEAF CHINESE RESTAURANT
Gold Leaf Chinese offers a yum cha lunch service every day and night of the week. Gold Leaf's extensive menu contains over 100 varieties of dim sim so you will be spoiled for choice.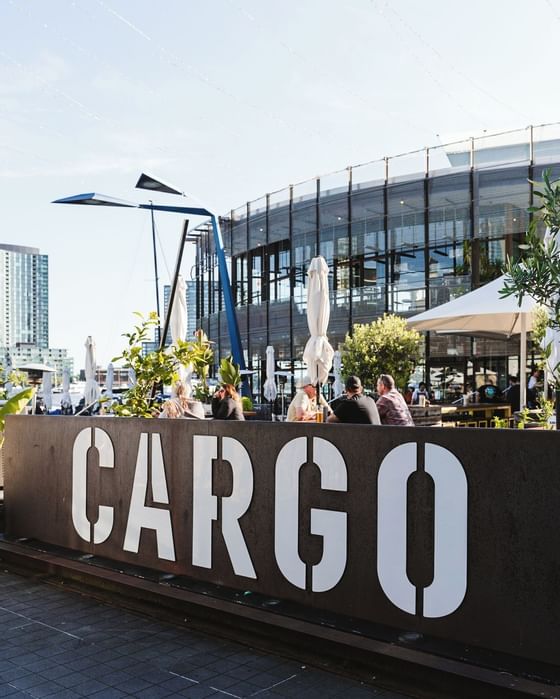 Cargo Restaurant
Cargo is a lively all-day eatery and beer garden located in the heart of NewQuay, Docklands between Marvel Stadium & the Bolte Bridge.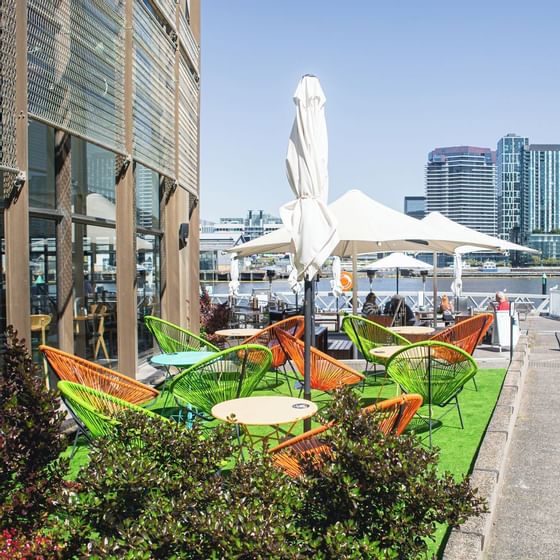 Situated on the New Quay Promenade Docklands, Berth offers spectacular panoramic views from Melbourne's CBD, past Marvel Stadium & beyond the Bolte Bridge.
Enjoy casual waterside dining in the restaurant where quality produce & generous serves are at the heart of every meal.
Upstairs, the premium function space plays host to seamless weddings and special day events.
Read More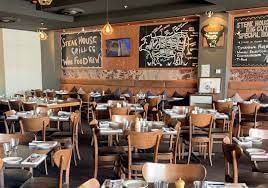 One of the original restaurants in Docklands, culinary delight with exceptional water views. The menu showcases a fantastic range of dishes but the steaks are the real highlight of the menu. This glass-walled restaurant with its heated outdoor terrace, makes for imaginative grills and sticky puddings.
Read More

opens in a new tab