Welcome to Nesuto Docklands Apartment Hotel
The newest apartment hotel in Melbourne
Nesuto Docklands Apartment Hotel in Melbourne is a great place to stay for guests looking for a comfortable and convenient experience. The hotel's focus on lifestyle design and its welcoming atmosphere, along with the availability of studio, 1 and 2 bedroom apartments, provides guests with the benefits of more space and flexibility.
The hotel's location in The District Docklands, a vibrant destination for exploration and discovery, is an added advantage. With 24-hour reception and helpful staff, guests can enjoy peace of mind and assistance whenever they need it. The hotel's amenities, including a gymnasium, housekeeping and drycleaning services, on-site parking, and free WiFi, add to the overall convenience and comfort of the stay.
Additionally, guests can take advantage of the relaxed and convenient shopping experience at Market Lane, located below the hotel.
Nesuto Docklands Apartment Hotel in Melbourne offers a unique hotel experience with a focus on apartment lifestyle design and comfort.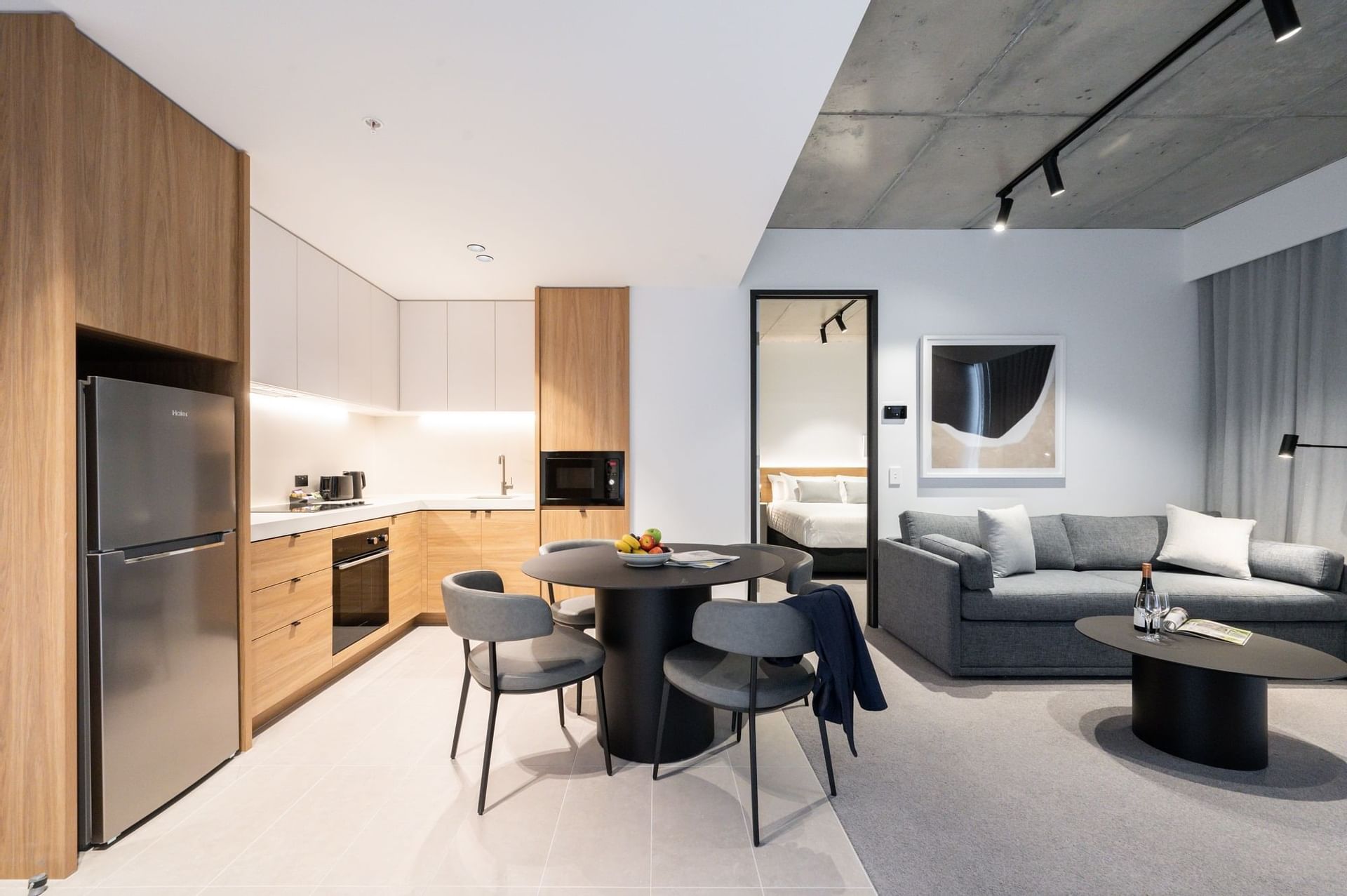 Welcoming Living Space
Nesuto Docklands proudly presents well-designed Studio, 1 and 2-bedroom serviced apartments, providing a choice of Melbourne accommodation to suit your stay and requirements.
Whether you plan to stay with us for a few days or a few weeks, our stylish and spacious apartments offer a welcome living space. Each apartment is complete with an industrial look and feel to complement the environment and location, with soft furnishings that complete that destination Melbourne feel.
Read More