SEA LIFE Sydney Aquarium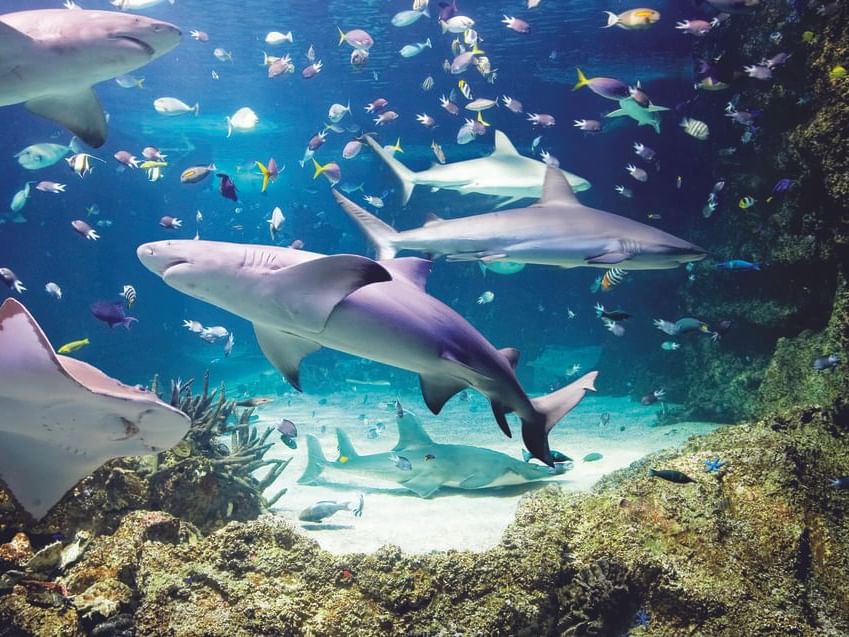 Located in the heart of Darling Harbour, SEA LIFE Sydney Aquarium is an underwater journey of amazing discovery with 12 extraordinary themed zones. The Aquarium is one of the world's largest aquariums - with over 700 different species and 13,000 animals in an impressive six million litres of water. It is also home to the world's largest variety of sharks and rays, as well as Australia's most famed marine animals, including dugongs and tropical reef fish.
SEA LIFE Sydney Aquarium is also home to the world's first-of-its kind penguin exhibit, Penguin Expedition. Inspired by Macquarie Island, this sensory experience will allow visitors to get up close and personal to a spectacular colony of King and Gentoo Penguins by transporting you on a raft through a sub-Antarctic journey like no other amidst flurries of snow, whistling winds and stunning Southern Lights. Location -2.4km from the hotel.
1-5 Wheat Road 2000 Sydney Australia