Queen Victoria Building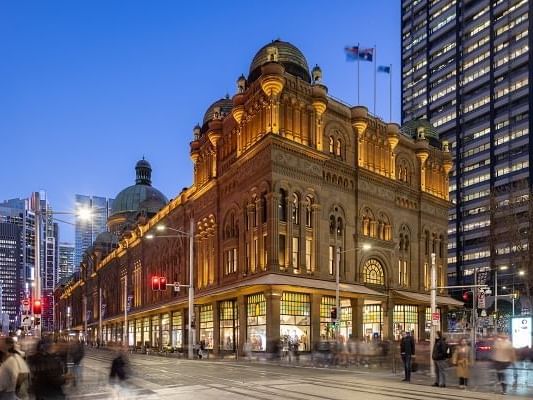 The Queen Victoria Building (QVB) is a five-level shopping centre occupying an entire block of George Street in the heart of Sydney's CBD. The historical building is Sydney's most iconic and prestigious shopping destination, attracting millions of local and international visitors each year. Home to leading Australian and international designers, the shopping centre houses over 140 fashion boutiques, jewellery shops, specialty stores, cafes, and restaurants.
Opened in 1898, the QVB is rich in history and architectural splendour, displaying elaborate Romanesque architectural features, glorious stained glass windows, and magnificent light filled atriums. The dominant feature is the mighty centre dome, which during the Christmas shopping season, is occupied by a giant Christmas tree, a must see for any visitor. To learn more about the building's story of creation, near destruction and modern way preservation, book the QVB History Tour with one of their expert guides.