Featherdale Wildlife Park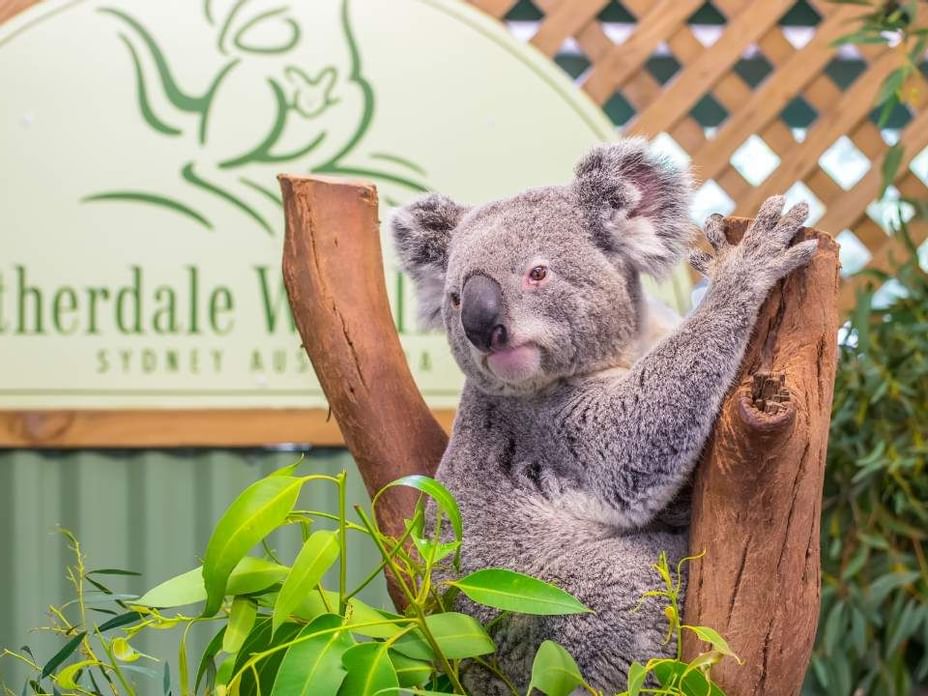 Featherdale Wildlife Park is home to one of Australia's most comprehensive collections of native wildlife. Have a personal encounter with a Koala and hand feed Kangaroos and Wallabies. Visitors are invited to take a walk on the wild side and meet over 1,700 animals from more than 280 different species. As well as many Koalas and Kangaroos, features include face-to-face encounters with all kinds of wildlife including Wallabies, Emus, an amazingly diverse range of birds and 40 species of reptiles in the Reptilian Pavilion.
You will also get the chance to encounter some more unexpected highlights such as Bettongs, Little Penguins, Wombats, a 4.5-metre Saltwater Crocodile and 30 species of endangered or vulnerable animals including Bilbys Location – 19km from the hotel
Sydney is one of the world's most loved cities and it has a lively and vibrant buzz that makes it the ultimate destination throughout the year. Sydney is the premier city for events in Australia. The city ends each year and kicks-off every new-year with a world-renowned display of NYE fireworks . There are countless festivals, cultural exhibitions, days of celebration, and sporting events filling Sydney's calendar. With the ability to entice people to from around the world, Sydney is always buzzing with activity, no matter which season!
Sydney knows how to throw a party and, with a number of public holiday celebrations held throughout the year, you'll be able to experience some of Sydney's legendary hospitality. The holiday and new-year period moves seamlessly into a celebration of the city itself, with Vivid Sydney bringing lights, music, fun and frivolity to the streets. Events and holidays that are important to Australia's history, including Australia Day and ANZAC Day, are solemn yet joyful times, with parades and other public events on offer.
International sporting rivalries and other sporting events are played out on Sydney's world famous sporting arenas. Whether you are cheering for the Green and Gold as they do battle with international foes, or get immersed in the parochial appeal of Sydney's local sporting rivalries, sporting events in Sydney will leave you wanting more of the city's dynamic atmosphere.
With world-class facilities, Sydney is also home to Australia's best cultural events. Sydney's thriving arts community is on display alongside the best of the world in the city's performance spaces, such as the Sydney Opera House and the Capitol Theatre. Exhibitions from around the world often choose to make a temporary home in Sydney, set amongst some of the best museums in Australia.
So whether you're in the mood for frivolity and street parties, aperitifs at the Opera House, or wearing the colours of your favourite sporting team, Sydney plays host to the events that are important to you.
For more information on various events occurring throughout the year please visit the following event calendars;
Sydney Event Calendar
Parramatta Events Calendar
Rosehill Gardens Racecourse Events Calendar
Qudos Banks Arena Events Calendar
Sydney Showgrounds Events Calendar
ANZ Stadium Events Calendar